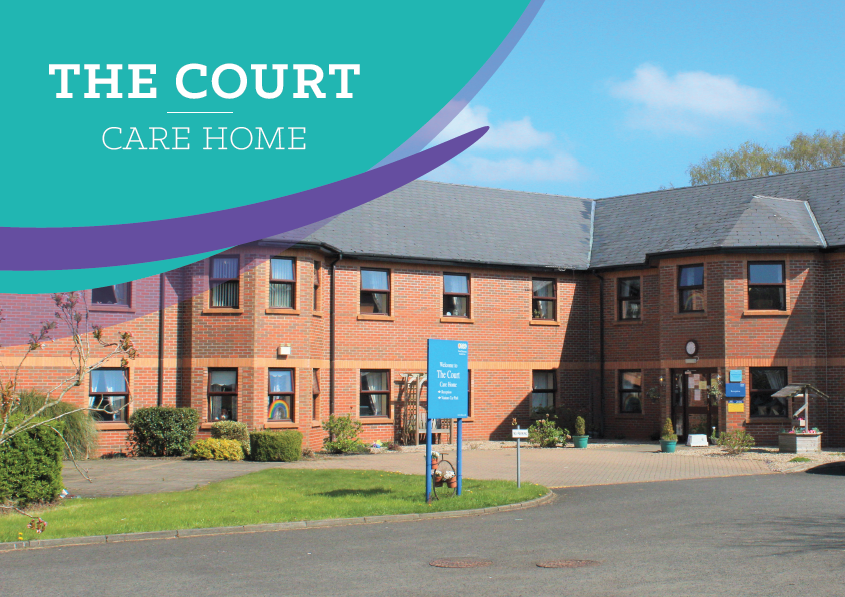 The Court Care Home is situated in a pleasant area, nestled behind mature trees and overlooking the lovely Megaw Park. Situated close to local shops and public transport, so visitors find it easy to pop-in any time.
The operators offer 24-hour nursing care for those who have complex medical needs, and for people living with dementia. They also provide respite care for those who would benefit from a change of scenery and good company, or for carers to take a short break.
There is a dedicated chef and catering team who work to create meals that are nutritious and tasty, using fresh, seasonal produce. For extra variety, a range of occasions are celebrated throughout the year, with special meals and events.
The Court Care Home offers strong connections with the local community and our events and activity programme includes something for everyone with the opportunity for lots of socialising or quiet time if preferred.
If a resident has a hobby or pastime they enjoy, they are encouraged to continue it at the care home. Or perhaps they
may like to rekindle a love of something or possibly learn something new. The important thing is that every resident is treated as an individual.
An Outstanding Opportunity
The progressive rise in life expectancy in the UK, as in other developed countries, means that there are many more people who are older than 65.
At the same time, the number of care homes in the UK has decreased by more than 50% in the last decade, from
approximately 46,500 facilities to about 21,000, as a result of the government's decision in 2008 to largely stop subsidizing care homes. 
These two factors when put together have led to a high increase in demand – and, in turn, created this outstanding
investment opportunity.
A Larger Ageing Population
Today there are more elderly people living in the UK than ever before. The Office for National Statistics predicts a 36% growth in persons aged 85+ between 2015 and 2025, from 1.5 million to 2 million. This is expected to lead to a substantial increase in demand for care home services.
The care homes sector is worth around £15.9 billion a year in the UK, with around 410,000 residents (2017).
It is estimated that the demand for beds in care homes will rise by 60% until 2023 and by 150% until 2043. The many more elderly people living in the UK today, rightfully expect to enjoy the comfort, security and social environment
that are so important for those reaching retirement.
In the UK the idea of living in a care home in your golden years is very much embedded in the local culture.
Your investment in this project, is placing you at the forefront of this dynamic sector and taking advantage of the following benefits:
• Entering a rapidly growing market, with high and steadily growing demand.
• Investing in a care home that is managed and operated professionally, based on over a decade of experience.