Invest in Istanbul - 6.7% Guaranteed Rental Return with Sheraton International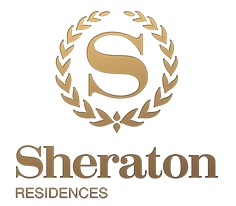 Sheraton International Hotel – Istanbul are offering investors a unique investment opportunity to invest in their latest luxury development in Istanbul. When you invest in one of the world's most recognised brands you will not only invest in a property that has a great name, you will also benefit from a Guaranteed Rental of 6.7% and high capital growth.
Sheraton Residence will be the most famous project in Bahcesehir area which is one of the most prestigious neighbourhoods on the European side of Istanbul
The investment is paying a much higher rate of rent compared to other similar projects in Istanbul is due to the brand name of Sheraton International thus making it one of the most sort after investments in Istanbul to investors wishing to beat the bank with low interest rates offered and taking advantage of the high capital appreciation already found in Istanbul. Investors can also enjoy 15 years of guaranteed rental, making this an incredible investment to start or add to any investors property portfolio, the rental funds will be paid in US Dollars so there is no risk of currency fluctuations
The investment also is suitable for foreigners wishing to take advantage of the Turkish Citizenship Program after purchasing investors can immediately apply for Turkish Citizenship in a fast and secured way.
You will have your own apartment in Istanbul and at the same time, you can make an investment in Turkey by investing in Hotel Concept Residence project.
Sheraton Residence has the most luxurious residential complexes, the finest shopping centers, shops, restaurants and parks, and is close to the famous Akbaty Mall. The metro station will be in walking distance of the project and it will also be completed by 2020 in line with the project delivery date.
In addition to the above, the project is 22 minutes away from the third airport in Istanbul, which will be one of the largest airports in Europe.
Sheraton Hotel & Residence in Istanbul Turkey is being built on an area of 7600 square meters, 20 floors are allocated as residential apartments, the available apartments are 1+1 and 2+1 but if investors want to buy a larger apartment such as 3+1 or 4+1, it is possible to merge two or more apartments.
Sheraton Residence consists of one building of 40 floors with a total of 228 apartments, first four floors are designed as offices, ten floors belongs to the Sheraton Hotel, two floors for social facilities and a special area for helicopters landing.
You will enjoy the view of the Marmara Sea from the higher floors apartments in the project as well as various facilities within the project.
Images – click on image to enlarge
Sheraton Residence Facilities
Sheraton Residence Location
Project is located in the middle of Esenyurt area, only few mins walking distance to the subway station which give you a very good opportunity to reach all districts of Istanbul, easily. This is not all, there are more than 5 different shopping malls around the project in same neighborhood and the most importantly the project is only 1.5km away from the Kanal Istanbul project. 
If you would like to know about Kanal Istanbul, please click here for more information but in summary, a new Boshporous is being built and as a resulf of the Kanal Istanbul, property prices around this area are sure to increase and give investors good capital growth in the coming years. 
Rental Guarantee For 15 Years
Paid monthly in DOLLARS into invester's bank account monthly.
1+1 are starting from 330.000 USD
35% down payment with 12 or 24 month installment option at no interest
2+1 are starting from 403.000 USD
35 % downpayment 36 month installment option no interest
Guaranteed rental income: 6.7%
Date of delivery: 2020 June