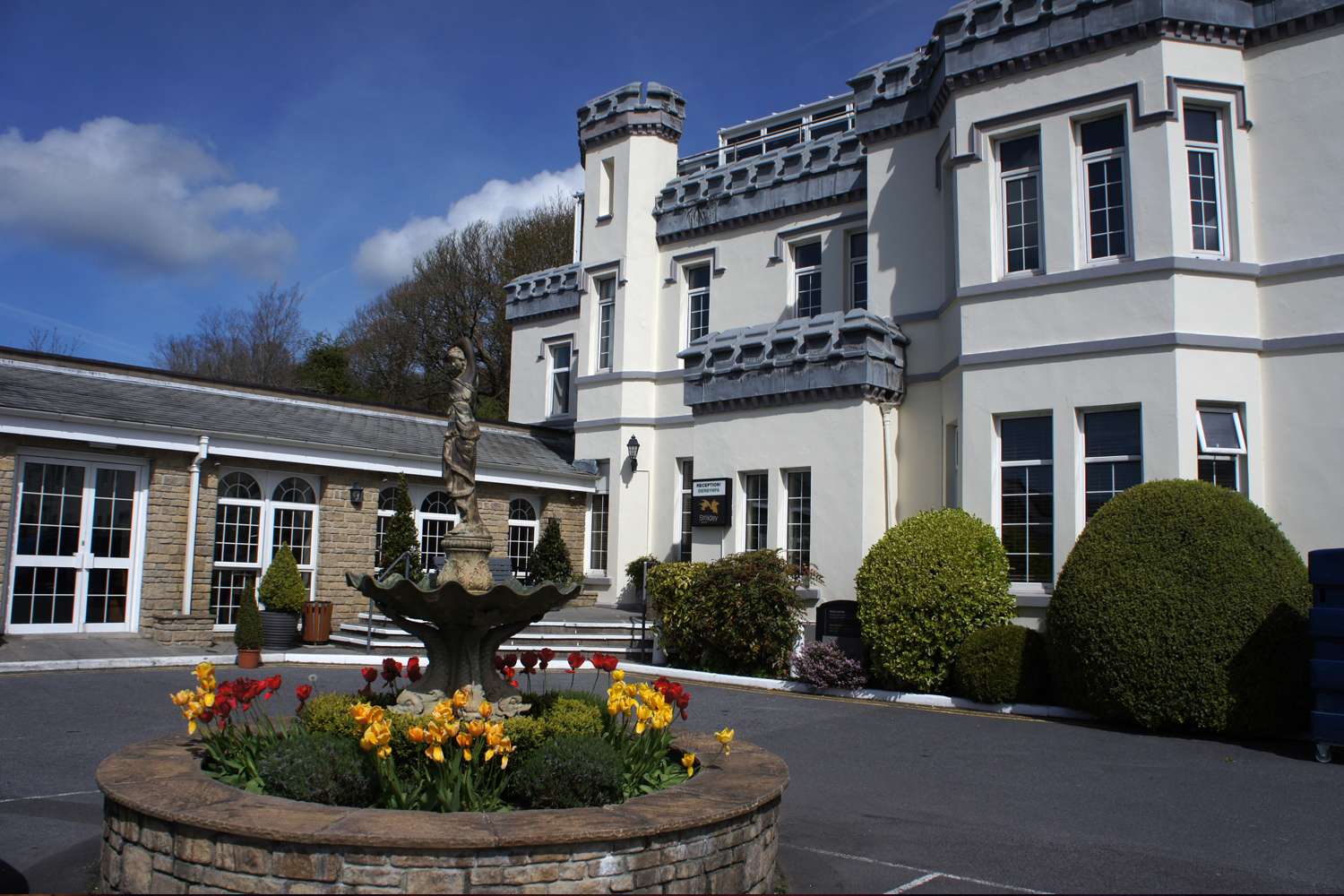 Project Property are proud to present our latest hotel room investment  – Stradey Park Hotel & Spa in Llanelli Wales
Tucked in the Welsh hillside, standing proud over the world-famous Gower and Carmarthenshire coastline. Stradey Park Hotel & Spa in Llanelli is a 78-bedroom 4-star hotel that has been operating successfully for over 20 years and enjoys an
excellent reputation for high standards of accommodation and cuisine.
With over 800 glowing reviews on TripAdvisor as well as being a winner of TripAdvisor's 'Certificate of Excellence,' The Stradey Park offers everything from luxurious rooms, an amazing award winning Spa, to renowned dining at the hotel's
Copperplate Bar & Grill, where the best fresh, locally sourced ingredients create the finest quality dishes for business lunches, romantic dinners or family feasts.
Stradey Park is an all-seasons destination catering to family breaks, romantic weekends, corporate events and spa treatments, meaning that the hotel enjoys high occupancy rates all-year round. With many local historical sites, a state-of-the-art conference centre, a nearby race-course and many more local attractions there is always a reason for guests to stay at Stradey Park – not to mention being directly accessible by train from central London.
Why Hotel Rooms as Investment Property?
We believe at Stradey Park there is a proven investment methodology by thinking outside of the box but adhering to our investment principles of low-risk, high-return, easy-exit.
By combining the founders' expertise in hospitality, marketing and property investment Stradey Park has created an investment and business model that upgrades hotels and increases profitability by offering rooms as low risk, high-return, fully-managed investments with built-in exit strategies.
Hotel room investments are set to become the top performing asset class in the coming years. 
Part commercial property investment, part residential property investment, this lucrative sector offers the best of both worlds. 
The UK hotel sector performed well in 2018 as growing demand, fuelled by the relatively weak pound, continued to attract international tourists and the increase in the number of Britons that take staycations, mean that hotel occupancy in the UK is going from strength to strength. 
The outlook moving forward is equally as bright. RevPAR (Revenue Per Available Room) and ADR (Average Daily Rate) is expected to grow during 2019 and despite the Brexit uncertainty, the UK already beat their 2020 tourism target of 40 million annual inbound visits, with 40.9 million inbound visits in 2018. This demonstrates that the hotel sector is proving to be an excellent option to Brexit-proof any investment portfolio.
Investing in an established hotel with a proven track record makes perfect sense, especially as a fully-managed investment – you invest in a room (or rooms) then sit back and collect the income. Your room becomes part of the hotel stock, with the added benefit of being serviced and managed as part of the hotel.
UK tourist spending has exceeded £25.7 billion, representing a 14% increase year on year and the strongest growth for five years. With more and more people opting for 'staycation' holidays the best is yet to come.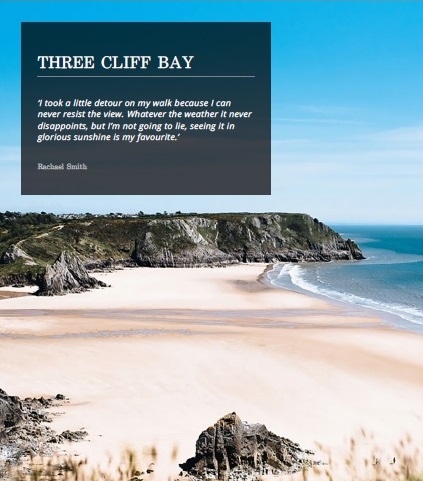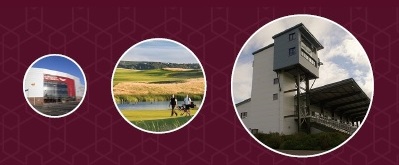 A beautiful area in South Wales, better known as the Gower Peninsula. The Gower projects westwards into the Bristol Channel and is the most westerly part of the historic county of Glamorgan. In 1956, Gower became the first area in the United Kingdom to be designated an Area of Outstanding Natural Beauty. The landscape is full of ancient sites and historical reminders.
Historically the local economy was based on heavy industry, but as this declined the local authority responded by encouraging development in the leisure and tourism sectors. This has included the Machynys Golf Course,
Llanelli Scarlets Rugby Stadium, the Old Castle Works Leisure Village and a National Hunt Racecourse.
Pendine's famous eight-mile sandy beach has been the location for numerous attempts at the land speed record, first achieved in 1924 with Sir Malcolm Campbell and the famous Bluebird.
Entering the present-day thrill-seekers can try land-yachting, kite-buggying and power-kiting, whilst water-babies can explore the waves on a sea-kayak or stand-up paddleboard, romantics can gallop along the beach at sunset on a horseriding tour.
New retail parks have been developed at Trostre and Pemberton keeping up with the demand for new and innovative business in the area. Local attractions include the Millennium Coastal Path, the National Wetlands Centre, Llanelly House and Parc Howard Museum.
Throughout the year there are many festivals, carnivals and events held in or near Llanelli including a live music festival, beer festival, rambler's festival of walks, Llanelli Pride and a Christmas carnival, amongst others
Tourists from all over the world visit this area of outstanding natural beauty for its spectacular scenery, wildlife, history and unique culture.
With its 8 miles of beach on the shores of Carmarthen Bay, the historic and popular area of Pendine for generations has attracted holiday makers with a unique selling point of still being able to drive a car on the beach!
With 4.78 million visitors to the area annually, spending £447.74 million in 2018 the local area is booming as well as being designated as an 'Area of Outstanding Natural Beauty', with four beaches awarded Blue Flag status for their high
standards and a further five beaches winning Green Coast awards for their 'natural, unspoiled environment'
Tourism income:
In 2018 visitor spent
£447.74 million in the area
Visitor Numbers:
In 2018 4.78 million
people visited the area
Stradey Park has over 800 'Good' or 'Excellent' reviews on
Trip Advisor
Winner TripAdvisor 'Certificate of
Excellence'
Source for all figures: www.swansea.gov.uk
Photo Gallery - click on image to enlarge
Whether you are visiting the hotel for a family break, romantic weekend, corporate event, or spa treatment within the award winning Parc Spa you will find nothing is too much trouble to guarantee your comfort.
Relax in the luxury of the individually styled accommodation, with 76 rooms to suit all requirements. Including superior twin and double bedrooms, tranquil spa themed bedrooms, spacious family bedrooms, mobility accessible bedrooms and a magnificent bridal suite, contemporary styling and comfort come as standard.
Whatever your taste you'll find something to satisfy at Stradey Park Hotel & Spa, Llanelli, as they embark on a mission to offer you the ultimate dining experience.
Parc Spa at Stradey Park Hotel & Spa offers spa breaks, day spa packages, unique Copper tub bathing rituals, as well as individual spa and beauty treatments to guests and day visitors and has been awarded Welsh spa of the year 2016 and LUX 2016 best wellness retreat in Carmarthenshire.
The spa is focused on well-being treatments and the highly trained therapists deliver an experience that leaves guests feeling relaxed and pampered.
Parc Spa is located in the peaceful park end of the hotel with views from the hot tub room, offering a tranquil haven for those enjoying a spa break at Stradey Park Hotel & Spa.
Packages For Every Occasion
The award-winning Parc Spa offers a range of day spa packages offering the opportunity to book individual spa and beauty treatments. The day spa packages focus on well-being and indulgence, with packages including Afternoon Tea.
Enjoy With Friends & Family
Parc Spa is the perfect venue for a girls get together, bridal shower, mother and daughter time, a romantic anniversary and just any special occasion. Guests can choose from day or overnight spa packages, each with a morning, afternoon or twilight session.
The award-winning spa is a major attraction that brings overnight and day guests to the hotel for relaxing spa/massage treatments where guests will often avail themselves of other hotel amenities and offers.
Stradey Park Hotel & Spa is a versatile business and conference venue. For business presentations the hotel provides state-of-the-art audiovisual equipment and complimentary wireless internet. Private executive boardrooms and conference rooms with convenient break out areas are available for important meetings giving you complete privacy from the busy hotel.
Stradey Park Hotel & Spa has earned an enviable reputation as being one of the finest award winning wedding venues in South West Wales. 
Stradey Park Hotel & Spa owners understand each couple is unique and wishes to make their day special and personal to them. Their award winning wedding co-ordinators work with each couple on every detail of the wedding day and night, from the time of booking, up to the actual big day. Every detail is considered to make sure the day is special; from the romance of colour changing chandeliers, tempting wedding menus, red carpet on arrival, state-of-the-art sound system to the choice of linen colour.
The hotel has a range of venues capable of holding between 20 to 300 guests for registered civil wedding ceremonies & civil partnerships, 
FREQUENTLY ASKED QUESTIONS