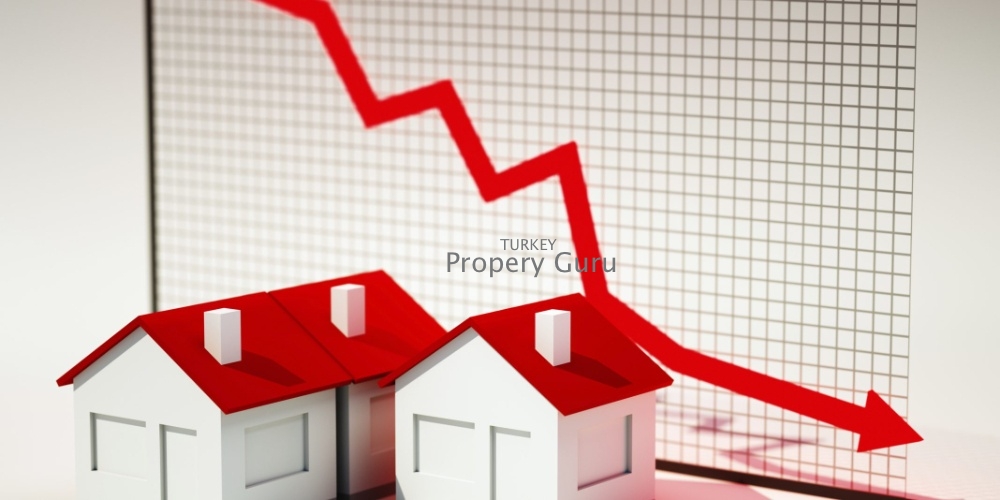 Homebuyer demand soared 50% in Turkey after public lenders unveiled mortgage loan packages at historically low-interest rates in June to help stimulate the economy following the coronavirus pandemic.
Last week, Turkey's three largest state lenders Ziraat Bank, VakıfBank and Halkbank and two of their participation banks Ziraat Katılım and Vakıf Katılım announced in a joint declaration that they are delivering four loan packages including mortgages for new houses and loans for vehicle purchases, locally manufactured goods and holiday expenses with annual interest rates running below inflation.
In order to ensure that a large number of customers benefit from this opportunity, the amount of financing that can be provided per customer will be limited, and financing up to TL 750,000 (approximately $110,000) will be available for residences in three major cities, namely Istanbul, Ankara, and Izmir, while a maximum of TL 500,000 will be put in place for other cities.
Atalay Demirbaş, CEO of Demand Grup Construction, told Anadolu Agency (AA) that housing demand had been deferred in recent years due to high mortgage rates until the last quarter of 2019. "The market fell back into stagnation again in March due to the pandemic."
The sales of residential properties in Turkey increased by 8.9% over the January-April period, lifted by sales with mortgages, according to the Turkish Statistical Institute (TurkStat) data.
Overall house sales reached 383,821 in the first four months, while sales of mortgaged houses increased by 141.4%, reaching 146,387 units. However, the pandemic's initial impact was hardly felt in April with property sales recording a 55.5% year-on-year decrease.
Nearly 1.35 million housing units were sold in the country in 2019, while up to 45,500 houses were bought by foreigners, with Istanbul, Bursa, and Yalova apparently the most attractive cities for foreigners.
Demirbaş said they are now observing a rejuvenation in the market due to the new mortgage loan packages by public lenders.
"The sector could potentially make enough sales in the next two months that are normally achieved in a year if unfair price hikes are prevented and banks continue to offer low-interest mortgage loans."
Source: Daily Sabah