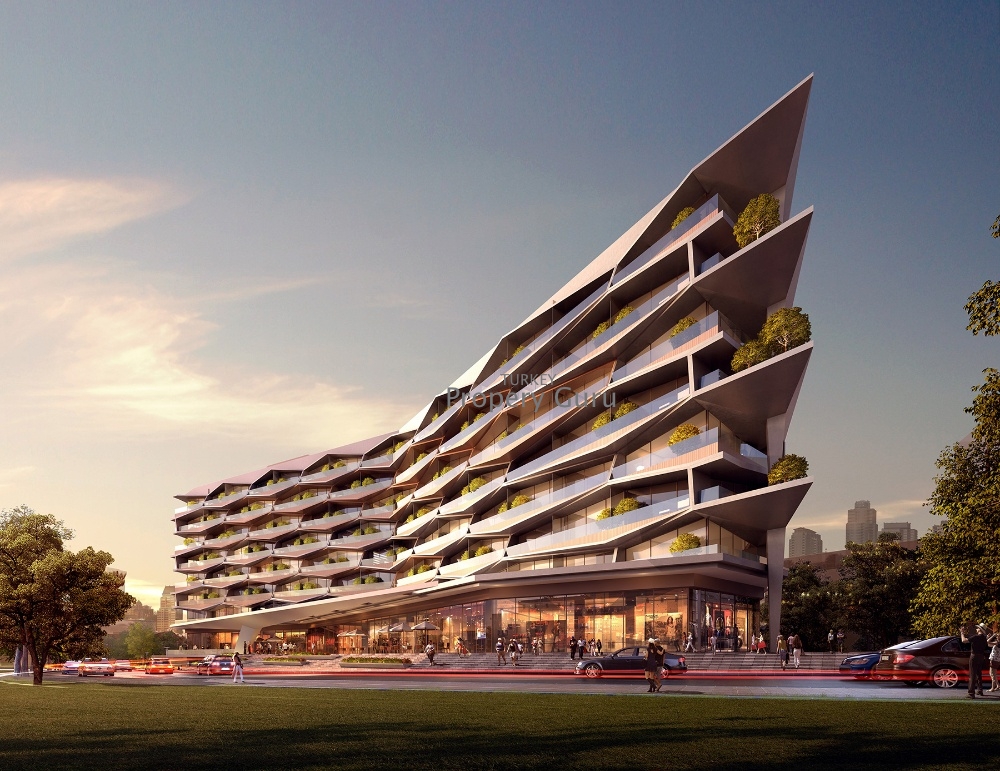 Turkish Citizenship Program by Property Investment has been proving very popular and many who have been looking to take advantage of the reduced entry-level that now stands at $250,000 have been searching for the perfect property and investment solution.
Their search begins with property investment opportunities that will provide high capital growth and guaranteed streams of income to get them through the 3-year property ownership process.
Beyoglu Residence in Istanbul is the perfect solution for the Turkish Citizenship Program.
Beyoglu Residence is an amazing opportunity to buy a property in a mixed residence in the heart of Istanbul's Beyoglu and Taksim district, Beyoglu Residence has a mix of property types including 1 and 3 Bed options all with optional 5-year rental guarantees.
Benesta Beyoglu Residence is a very modern and stylish project with just 245 residential units plus there are commercial units that include bars and restaurants.
The project has a recreational green area with walkways to relax and chill out before taking a stroll out into the busy surrounding areas.
This is a great opportunity for someone to buy a property in the heart of Istanbul for holidays, shopping trips, full-time residence or just take advantage of the rental guarantee that is offered to investors.
There are flexible payment plans available at Benesta Beyoglu and different types of properties to suit all needs, tastes, and budget.
The Title Deeds are ready so this is also suitable for the Turkish Citizenship Investment Program.
Contact us today to arrange a viewing or for a free consultation.
Beyoglu Residence is in the most well-known neighborhoods in Istanbul. the location is very desirable for visiting tourists who come in their millions every year, this has led many investors to buy property in this area of Istanbul and take advantage of the high capital growth and high rental potential. 
The Residence will have the feel of a 5-star luxury hotel with concierge services, a rooftop restaurant, cafes, bars, and shops.
Social facilities:
Swimming pool
Turkish Bath
Sauna
Gym
Vitamin Bar
Health & Wellness
Project Location:
5 minutes to Istiklal Street
5 minutes to Taksim Square
5 minutes to Metro station
10 minutes E 5 highway
10 minutes to Dolmabahce
10 minutes to Galata Tower
15 minutes to Karakoy
15 minutes to Besiktas
Price list & Measurements:
1+1 Apart    from 1,800,000 ₺ – 2,735,000 ₺ and measurements are 76 – 113 m² 
1 Bed Option
2+1 Duplex  from 3,020,000 ₺ – 5,393,000 ₺ and measurements are 115 – 137 m² 
2 Bed Option
3+1 Duplex  from 4,982,000 ₺ – 6,095,000 ₺ and measurements are 200 – 245 m² 
3 Bed Duplex Option
Property prices and availability are subject to change!
The project completion date is December 2020
Turkish Citizenship Program by Investment: 
If you are looking to get Turkish Citizenship through the current investment program, we can help you with that process. Turkey Property Guru has a team set up providing assistance and guidance specifically on this procedure.
The current legislation is that a minimum of $250,000 should be invested in property in Turkey this will allow a married couple and their children below the age of 18 to obtain Turkish Citizenship and Passports.